Welcome to
Abacus Property Management, Inc.
'The People You Count On for Professional Service'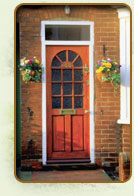 Abacus Property Management is a full service Residential Community Management firm
that is dedicated to managing your community with the highest possible standards. We
believe your home is one of the most important aspects of your life and are committed to
working with the Board of Directors as well as property owners to ensure your
community is maintained as a desirable place for you to live as well as protect your
investment. Our success is a result of our experienced professionals providing
exceptional personalized service in contrast to the assembly line service style of the Mega
Management Companies. Abacus Property Management is looking forward to managing the
operational, financial and administrative needs of your community.
This web site is a service of Abacus Property Management